I have been doing the impossible task of taking care of orphans on two continents.  Half of them are dead now because I could no longer afford to take care of them.  I may not always be around so I beg you to at least take care of the orphans of Pakistan.  Click Here!
This page was last updated: November 5, 2019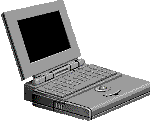 What I am trying to do here at Bible Heaven is to help not only myself but others who are in desperate need.  My goal is not just to send money, but to help others with money I sell in books.  I have several books written, nearly ten in all, but no money to get started.

The following section was originally created in October 2008.  Obviously this site has seen many improvements.  I have updated this page several times near the bottom...

If you can't tell already this site was created when I was very very ill.

All these sites were created by one person Dale Lee Gordon on a $1054.00 pension fund from the United States Marine Corps.

This ministry was started in October 2007-8 and started out as an absolute curse with Satan doing his all to stop it.  I continually worked hard and though I failed at first GOD's power broke the curse.  Now I am in full time web site production.  Even with the problems I talk about here including broken finances, funding issues and the fact this has been a one man operation hasn't stopped this ministry.  

So life was destroyed, answers were null and void.  Things did not go my way, OK so I wasn't successful today.  I am a having a problem here and a problem there.  You know what I don't even care.  It means I've already lived under the curse things went from bad to worse.  Naked I was when I came to this world, sins are washed clean and upon Satan they're hurled.  Mustn't worry workin fast in a hurry.  That is OK because I know the LORD, Jesus is my Salvation and reward.  AMEN 

First imprisonment, the insanity, then more imprisonment by my friend and pastor I gave money to, then homelessness, financial troubles, hard drive failure x3, huge losses, items stolen, PRAISE JESUS!!!  Now there is a new life since the slate is clean and a time for healing and prosperity...  Thank you Jesus, as it was myself at fault!    I need any help I can get.  I can't pay my bills, no car to start, temper's rising, but God has a heart.  Wonderin what to do, unless I get traffic perhaps its over I'm through.  Just need help with things, don't call might think its the bill collector so Ize let it rings.  WHEN IN DOUBT JUST REMBEMBER GOD CAN DO ANYTHING!!!  

INFORMATION ON DONATIONS:

Cash Donations also accepted:

Mail cash, or check to: 

Dale Lee Gordon

PO Box 275

Bieber CA 96009​

I need your help as soon as possible. My book will also help me to start making payments on the 1998 Komfort trailer I live in.  You must understand I care about my brother and he is not a Christian.  Pray for him.  Also my orphans in Pakistan will be without power in a few days.  I have done my best but I have had extra bills that I have been paying these last few months.  It has made it impossible for my blessings to continue.  LORD I pray right now you will have someone check out this site and see the great amount of work done here.  I know no one has ever even visited most of my sites and despite what the counters say they are my own clicks.  All anyone ever does is look at the index page for a second or two and then leave.  LORD I pray someone will see the mission of Bible Heaven and see where it is headed  and bless the poor people behind this computer screen.  LORD the 17th of Tammuz is comming followed by the 9th of Av.  July 1st 2014 Obama's new tax laws come into place and I need to prepare my home plus my orphans in Kenya and Pakistan.  I cannot do this now.  I am not a beggar on the street but I am begging from a corner of Google somewhere in Cyber-Space.  Please bless us and soon in the name of LORD Jesus Christ, Yeshua Messiahs amen...

LORD I also pray for the nation of Israel and the peace of Jerusalem and all Jews scattered abroad amen.  LORD I thank you for your blessing and how you always answer my prayers.  I will be writing a praise report over the next few days.  You are a great God; I am a wicked sinner who deserves no mercy, but by your great love you bless me anyhow.  amen...

Latest good news:  The Holy Spirit moved victoriously in Kenya during the week of September 12th 2010.  Lies were exposed from one party and GOD's children were uplifted in another part of the country.  Amen...

This ministry needs your prayers.  The damage Pastor Brock Dale Bernstein who was also my caretaker did to me is irreversible.  Only God can heal this ministry.  After Brock stole all my credit cards and ran them all way over the top it left me holding an empty bag.  Now I am responsible for the credit cards and there is nothing I can do.  The damage Brock tried to do is now complete.  I have mental illness and now I am dealing with a problem I do not need.  I do not understand legal terms nor can I understand the letter filed against me.  I do not want to go back to jail or prison but I am afraid that's where I will end up. What Brock did to me was a very dirty trick.  I believe that man to be a devil and devils do not play fair.  I never did a thing to provoke this man to such an evil act.  I just need your prayers as the debt is too high exceeding 100,000.00 dollars.  I am at a loss and don't know what to do.  Also I require expensive medication to keep my sanity which I can get through the VA but the jail will not provide it because the pills are not cheap.  If they put me on some cheap generic pills as they have done in the past I will lose my mental health which I have fought so hard for.  Please pray for me!

The total debt with interest was approaching $1,000,000.00 and with no way to pay.  God completely erased all debt in 2018 and now in 2019 I have a good credit score of 721.

WHAT I HAVE BEEN GOING THROUGH LATELY....

Updated July 14, 2013

Scroll down to the next article and see what great things God has been doing in my life!!!

Latest news July 19, 2013

Hell absolute hell!!!  I am taking care of the orphans to the point I can no longer afford to feed them.  I have been neglecting needs for myself at my own  cost.  I see prosperity preachers that remind me completely of Brock Dale Bernstein.  All they want is more money.  I will soon be guilty for the death of 50 orphans because I can't afford their food.  I am tired.  I was promised by the Holy Spirit that God would restore me but not one penny has been regained.  I feel like Habakkuk weeping over the injustices with Jerusalem.  Brock Dale Bernstein should have not gotten away with the crimes he got away with.  He has completely destroyed my life.  I could have legally made enough money to easily take care of all those children.  I am in hell and financial checkmate.  I have food and clothing and a temporary roof over my head.  These websites are no where in the search engines nor will they ever be.  I will never be married and I will come to nothing and mostlikely be homeless and on the street.  My desktop doesn't work since Satan stole the disks and the Acer netbook is crashing continually.  I want to just cry but I can't.  On a positive note I just received a free copy of Kaspersky.  I just need God to come into my life and save me.  If anyone comes to this page please pray for me.  Thanks...

God has shown me many things over the last few days.  All the prophecies from the Holy Spirit are coming true.  My life has been blessed beyond all my means.  God is blessing me in new ways I never thought possible.  Soon I will be married as the LORD has shown me and I will regain my former prosperity.  In addition to all that I will soon soar in the search engines all thanks to God.  I gave every element to God  including these books and websites.  THANK GOD BECAUSE I AM SOARING WITH EAGLES ONCE AGAIN.  BE PREPARED THOUGH BECAUSE MANY MIRACLES WILL HAPPEN ALONG WITH AN OVERTHROW OF SATAN'S KINGDOM...!

AMEN!!!

If you arrived here from a direct link, please click below to see all the sites connected to this page.  All other sites are professionally done.  This site simply represents a look into the past of where these sites came from and how far they progressed since October 2008.  For more history on how the other sites looked take a look at this page.  
Click here
. to glimpse into the past at the original Bible Heaven formerly known as wwjd for your love, John 3:16.  
Click here
 to return to Bible Heaven.
You have entered the oldest sites and is a quick history plus allows a chance to donate paypal.me/dalelgordon.  
Latest Updates:

Updated February, 2011.

Orphan children in Pakistan are in need of a rent payment for the next year.  The cost of the rent payment is $480.  Your prayers and donations are desperately needed.  This prayer was answered!

Donations Currently Needed:

$2000.00  In backlinks for all sites to increase Google rankings.  That way these sites are easier to find and more people can hear the truth.  As my sites are being in Google longer and I do more work many sites are getting higher ranks even without backlinks.  Praise GOD!!!  Cost will be even higher for backlinks but God will provide.

$80 was provided for Kenyan orphans for a sewing machine and training to use it plus food.  I have been providing 90 dollars a month for food for them.

$40.00 For colloidal silver generators, silver rods and other equipment.  Sadly this equipment was stolen out of the mail when it arrived in Kenya.

Years later God proved that the Kenya orphans were a lie and a way to get money out of me.​

Bible's needed for Children of Pakistan and other church supplies.  The orphan children of Pakistan need their rent paid on the house they live in for the month of March 2011.  The cost is $480.00

$2000.00 Are needed to make Bible Heaven self sufficient.  

$1000.00 Feeds poor and homeless and helps purchase literature for literature distributions.  

Goals reached so far:

Kapersky loaded in both computers.  Now outdated running on AVG free and a prayer.  Recently reloaded.  

Professional System Mechanic loaded in both computers.  Crashed!  Computers working on a wing and a prayer.

Word 7 Suite is loaded on desktop and laptop.

Cell phone upgraded though recently shut off.

Geneva Bible, Wycliff, Strongest Strong's, and King James 1611 Bible's were recently purchased.

Windows 7 operating well on desktop.

Acer laptop computer recently added to Bible Heaven.  The Acer was donated for a marginal amount of work I did for an unbeliever.  Almost all the "believers" I tried working for just used me and never gave me anything other than a very few believers that actually did.   

A used computer chair was just contributed to this ministry.  It is clean and works well and is more easy on my aching body.  A nice new desk was also purchased in  the past and fits perfect in this RV trailer I live in.  It gave rest to my hands and the pinched nerves.  

Malnutrition is a factor especially since my refrigerator broke and now I have to eat out of cans.  I had to get into my old food since I was running low.  The refrigerator has been repaired.  I had to pick the maggots out of my macaroni because I was getting desperate for food.   I later had to throw it out because it had a very bitter taste to it. I survive!

Other goals needed:

Geo Metro car needs lots of work.  Won't run.

Desperately need backup hard drive.  Crashes have happened in the past due to the fact I did not have a good anti-virus program and many only copies of files were lost.  Backing up continually as much as I use this computer is difficult.  Bible Heaven has recently purchased several large flash drives for backing up files though a backup hard drive will be a purchase after God restores me and he will.

Need upgraded printer.  While I originally wanted to upgrade I tthink I will stay with the old one as long as I can get the needed drivers.  I do not want to upgrade to Windows 8.

Need Dragon Naturally Speaking version 10 since I am working with damaged nerves in my left hand.  GOD has healed my hand to where I can type again.  I'm healed!!! Yea God!

I need new computers with good software.  This ministry has been running on an Acer Aspire One with one gig of RAM.  Satan took the disks for my desktop and so I can't get it running again.  It is about worn out anyhow.  Only God can revive this ministry from the pit of hell.  With interest in all debts by now the debt is probably well over $200,000.00  Only God can heal the damage done. amen...  Desktop runs again but has not been up to par.

Today July 30, 2013 a very nice Spanish / English dictionary was added to Bible Heaven.  I got blessed today.  Last Friday I went to a second hand store and could not afford a certain Spanish / English dictionary.  Today I found one that was even better.  God blessed me today so I know God is not finished with me.  This dictionary will help in my Bible studies so I can study the Bible in ancient Spanish. 

Latest news:

One of my best friends purchased 2 gigs of RAM for my laptop.  It works so much better and now I am even able to use Skype.  I can open more programs and my computer is faster.  Though the memory was cheap I could never afford it.  Thank God for good friends.  amen...

Bible Heaven's latest addition is a moldy rain soaked Jewish Rabbi's manual which tells a Jew what to do when dates come such as Passover.  It is written in Hebrew and in English.  It is hard to open since the pages are still soaked.  Pray the pages will unstick and the black mold will die so I can use it.  Bible Heaven is financially broke so this is a major blessing especially in the light of Passover April 15, 2014; Nisan 15, 5774.  I am praying God will bless Bible Heaven on Nisan 15.  

Fund raising goals started on August 1st, 2010.  Funding on two events started in September.  

0 dollars 

90 per month from me

80 dollars

Goal  Met!!!

0 dollars

Several people have donated!

400 dollars in 2010-11

Thank You!

0 dollars

0 dollars

0 dollars